When you suffer an injury or some type of accident that causes you to undergo medical treatment due to negligence or no fault of your own, you may be motivated to seek legal advice from an attorney or law firm. Medical treatment can be expensive depending on the severity of the injury.
Compensatory Damages in a Personal Injury Case
Insurance doesn't always cover medical costs and you may have to pay out-of-pocket for a lot of these bills. With most injury cases such as car accidents, medical malpractice or slip and falls, you are entitled to "compensatory damages" where you will be reimbursed for money that you spend. Here are some examples of what compensatory damages will cover:
Hospitalization
Ambulance bills
Surgery
Laboratory fees
Physical therapy
Family physician treatment
Pain management cost
Prescription medication
Exceptions
Automobile accidents for no-fault states like Utah, Pennsylvania, North Dakota, New York, New Jersey, Minnesota, Michigan, Kentucky, Kansas, Hawaii, Florida, and Washington D.C. have what's called a "no-fault" system.
This means the driver's insurance company will handle their medical expenses regardless of who was responsible for the car accident. You still have to pay out-of-pocket costs if you go outside the coverage limits of your insurance.
Hold Arrangements by Medical Providers
Before the settlement of a personal injury case, certain medical providers may put a hold on medical expenses. When your case has closed, you are expected to pay the medical costs from your settlement. If the case is dismissed or you do not receive compensatory damages, you will be required to pay the medical expenses out-of-pocket.
Access Loans Before Settlement
If the plaintiff (the person who opens the case against a company or person within the court of law) cannot pay the medical expenses and has not settled the case yet, then they can apply for a pre-settlement loan.
Attorney cooperation may be required for the loan amount, plus the interest accrued will be deducted from the settlement amount if the plaintiff wins. If the case is dismissed and the pre-settlement loan has already taken effect, you will need to pay the rest of it out-of-pocket.
Get the Treatment You Deserve
When you've experienced an accident and have medical bills, the stress alone can prolong your recovery. Some may even avoid getting medical treatment if they feel it's only a minor injury, and some will settle for a low-quality healthcare provider.
This should not be the case when you've just had an injury. Medical debt should not prevent you from getting the treatment you deserve.
When you have pain from a car accident, slip and fall, or other types of accidents, you're eligible for compensation. It's vital to consult your healthcare provider to know your options and also contact an attorney to know your rights. A personal injury lawyer in Indianapolis, IN, will ensure your health is our top priority and that you are not settling for less.
Reporting the Accident
In most cases, accidents should be reported to your insurance company within 24 hours of the incident. The insurance company will likely need evidence of the accident, such as pictures, witnesses, and medical examination from a healthcare provider that the insurance company chooses for you.
Alerting your insurance company is critical because they can launch an internal investigation and endorse Personal Injury Protection (PIP) benefits to cover medical expenses.
Hiring an Attorney
Seeking legal advice or working with an attorney is a decision that may prove beneficial to you especially if the accident was not a result of your own fault. The law firm or personal injury attorney will handle the third-party claim, so you are not dealing with the nuisances of the case.
The attorney can also manage all the crucial documentation to prove you are entitled to damages. They will negotiate settlements for you, do the necessary paperwork, and communicate with the opposing insurance company.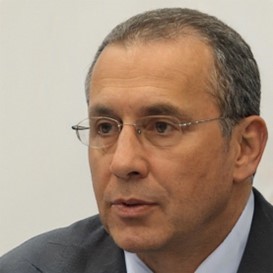 Leland D. Bengtson
As a journalist, Leland D. Bengtson dedicated most of his career to law reporting. His greatest satisfaction is to convey legal matters to the public in a language that they can understand. He is active on various platforms and media outlets, writing about common legal issues that people confront with every day. While medical malpractice is his strong suit, Leland covers plenty of other topics, including personal injury cases, family law, and other civil and even criminal legal matters.