[ad_1]

Foodtastic has become a major restaurant franchisor and just snapped up Freshii for $74.4 million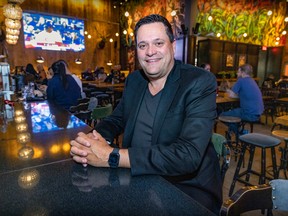 Article content
A few years ago, Foodtastic Inc. was a minor restaurant franchisor in Montreal. It started with a burger concept, and a line of souvlaki restaurants, and Nickels, the deli brand that Celine Dion co-founded in the early 1990s.
Article content
But the company also had backing from a prominent investment firm, so as the pandemic decimated the restaurant industry over the last two years, Foodtastic went on a shopping spree, swallowing up one chain after another.
Article content
"We just started buying," said chief executive Peter Mammas. "In our eyes, we bought stuff at half the price we would have paid pre-pandemic."
Foodtastic bought Second Cup in the winter of 2021, purchased the Milestones brand from Recipe Unlimited Corp. a few months later, and Pita Pit that summer. Then earlier this year, the company picked up Fionn MacCool's, a chain of Irish pubs, and Shoeless Joe's Sports Grill.
Now, Foodtastic is making its biggest acquisition to date, entering into an agreement to buy the salad giant Freshii Inc. for $74.4 million, or $2.40 per share — pending shareholder approval. Freshii, with 343 locations in North America and around the world, announced the deal on Dec. 19, telling its shareholders that the offer represented a 142-per-cent premium on its closing price as of the end of last week.
Article content
"We believe that Freshii's brand, franchise network and talent will benefit from Foodtastic's greater scale," Freshii chief executive Daniel Haroun said in a news release.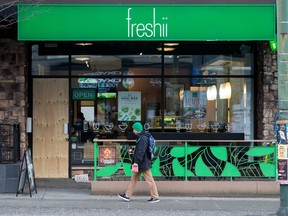 The deal is Foodtastic's second acquisition announcement this month, pushing the company's roster of brands to a total of 23 and the number of locations it manages to more than 1,200. On Dec. 12, the company said it had an agreement in place to buy Quesada Burritos & Tacos, a chain of Mexican restaurants with about 175 locations in eight provinces.
Before the flurry of announcements this month, Foodtastic had already spent about $200 million acquiring nine chains in the last two years, turning the business into into a major restaurant franchisor with some of Canada's most recognizable food service brands. Foodtastic's annual restaurant sales were about $100 million before the pandemic. Next year, the projection is $1 billion in sales, according to Mammas.
Article content
"The pandemic, it was disastrous. A lot of people died. I got COVID three times. Very frightening. But business-wise, for an acquisition company in the restaurant industry, it allowed us to buy a lot of people at a discounted price," he said.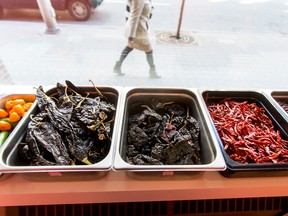 Mammas isn't done yet. Last week, Foodtastic announced that it had closed a revolving debt facility worth $175 million to fund more acquisitions.
The new credit is on top of nearly $100 million in investments over the past four years from Restaurant Royalty Partners, a joint venture that involves Oaktree Capital Group LLC — the Los Angeles investment firm that Brookfield Asset Management Inc. took over in 2019.
Mammas said the new debt should help him acquire five to six more restaurant brands, starting with Freshii and Quesada.
Article content
"We buy things that we think we can fix. We'll also buy things, and pay a little bit more for them … that we think we can grow," he said, adding that Pita Pit and Quesada were already good brands. But Second Cup, for instance, was in rough shape.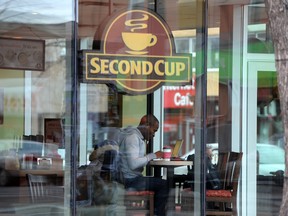 Second Cup's same–store sales — a key metric in retail, which ignores newly opened and closed stores to give a clearer view of year-over-year performance — were down 60 per cent when Foodtastic acquired it in 2021, Mammas said.
Foodtastic looked at each location, and, for underperforming stores, they bought out the lease and closed the doors.
"We rebranded everything," Mammas said.
This year, Mammas said, Second Cup's same-store sales are up 20 per cent compared with last year, though still down eight per cent compared with 2019 before the pandemic.
Article content
Mammas was an industry veteran, having played a part in establishing the Nickels delis and steakhouse chain Baton Rouge. He sold his business and retired in 2007, but inside 10 years, he was bored, he said. So he formed Foodtastic in 2016 with three restaurants, including Nickels, which he reacquired, and within two years Oaktree was a backer.
Now, National Bank of Canada, Royal Bank of Canada, Bank of Nova Scotia, Toronto-Dominion Bank, Canadian Western Bank and the Business Development Bank of Canada are on board, signing up for the $175-million debt facility.
Article content
"Commitments were oversubscribed and Foodtastic expects to expand the facility to support further growth," the company said in a news release on Dec. 15.
The news release also included a direct appeal to any restaurant owner looking to sell their business: "North American brands interested in exploring a transaction with Foodtastic are encouraged to contact Peter Mammas directly," the news release said.
His cellphone number is at the bottom of the release.
"We are always looking to do deals," Mammas said in a text message. "We can't do them if they don't call me."
• Email: jedmiston@postmedia.com | Twitter: jakeedmiston


[ad_2]

Source link