[ad_1]

In Ohio, medical marijuana is legal for registered patients, however, recreational use is still strictly prohibited. Only registered patients who possess a medical marijuana card in Ohio can legally purchase from licensed dispensaries across the state.
The law and regulations surrounding medical marijuana in Ohio are quite similar to that of many other states. Recreational cannabis is illegal, but the possession of small quantities that do not exceed 100 grams is decriminalized under state law and is considered a minor misdemeanor. Cultivating marijuana is also illegal in the state of Ohio.
Who Can Qualify for a Medical Marijuana Card in Ohio?
Not everyone can apply for a medical marijuana card in Ohio. Only those who suffer from a qualifying medical condition can apply for a card and start using medical marijuana as a treatment. To be eligible you must also:
Be a resident of Ohio and hold proof of residence that you can present during the application process.
Be at least 18 years old. If you are an underage patient, a caregiver or legal guardian may still apply and purchase medical marijuana on your behalf. They must be medical marijuana cardholders also.
Suffer from a qualifying medical condition.
Before starting the registration process, you will need to receive a written recommendation from a doctor. Only patients with doctor prescriptions can access medical cannabis. In most cases, these are patients suffering from any of the qualifying conditions. Some include, but are not limited to:
Chronic pain
Cancer
PTSD
Parkinson's
Huntington's Disease
HIV/AIDS
Tourette's
Epilepsy/seizure
Multiple sclerosis
Fibromyalgia
Glaucoma
HIV
Spasticity
Spinal Cord Injury
Both patients and caregivers are required to be registered and hold a medical marijuana card in Ohio in order to purchase medical marijuana.
Your doctor will create a patient's account for you and submit your recommendation and proof of residency. You will then receive a link to access the online portal of the Ohio Medical Marijuana Control Program website. This is where you will have to pay a %50 fee and submit the remaining documentation.
Only Approved Doctors Can Write Prescriptions
Do not assume that any doctor within Ohio can write you a medical marijuana prescription. Only a state-licensed doctor can determine whether your condition qualifies. Without a written recommendation from a doctor, you will not be able to apply for a medical marijuana card in Ohio. When you obtain the recommendation, you can proceed with the application.
Medical Marijuana Possession Limits in Ohio
Medical marijuana cardholders in Ohio can purchase up to a 90-day supply. Also, each dispensary will have access to your purchase and may refuse to sell if you have exceeded eight ounces in one purchase.
It's best to avoid such purchases to help you limit your chances of misuse. Once you have made a total purchase, you won't be eligible for another purchase until 90 days. In this case, you should budget wisely on how much you consume in a day or week.
How To Use Legal Cannabis Products In Ohio?
By the law, they allow you to use medical marijuana in a vaporized form. You cannot combust it like a cigarette. Nevertheless, vaporizers, edibles, and oils are allowed
What Is the Case for Minors?
Under state law, a minor is any individual below 18 years of age. If you have a minor that qualifies for medicinal marijuana use, you must provide consent as their parent or legal guardian. You should then submit a caregiver's registration on the OMMCP website.
Once approved, only the caregiver will be able to purchase the medical marijuana using their license. In the case the minor turns 18, the permit must be renewed. Alternatively, they can use the current license until it expires after a year. Caregivers should be authorized to purchase but also administer medical marijuana to their patients.
Who Qualifies as a Caregiver?
A medical marijuana caregiver is any person registered with the state of Ohio to possess or purchase and administer marijuana to qualifying patients. Caregivers can have no more than two patients.
Bottom Line
Residents of Ohio that have specific health complications can access medical marijuana treatment. Only a doctor can recommend medical marijuana as treatment and only registered patients can legally purchase and consume medical marijuana. Recreational marijuana is still illegal in Ohio, meaning that it is strictly forbidden for you or caregivers to distribute medical marijuana to anyone else but authorized patients.
Ensure you get registered and provided with a medical cannabis card to be liable for legal purchasing. Pay attention to your maximum limits and ensure you have prescriptions from a licensed doctor.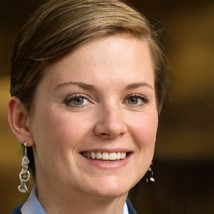 Katherine Hallow
As a medical journalist, Katherine Hallow wrote countless articles, guidelines, and news covering the healthcare system, the opioid crisis, advancements in the medical field, and more. In the past years, she focused on the research and developments surrounding medical marijuana, tackling the subject from multiple perspectives, including legislation, certifications, patients' rights, etc. Katherine wants to educate and inspire healthcare professionals and people in finding alternative health solutions.


[ad_2]

Source link