[ad_1]

May have had unintended consequence of denting Canada's reputation as a safe place to invest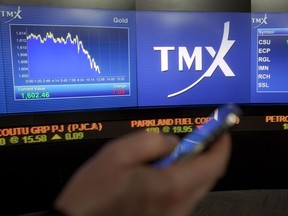 Article content
Ottawa's surprise decision to order three Chinese companies to divest their stakes in three publicly traded Canadian lithium miners appears to have had the unintended consequence of denting Canada's reputation as a safe place to invest.
Article content
Toronto-based TMX Group Inc. has helped ensure Canada remains an important player in global mining by making its exchanges a popular destination for miners in search of capital. While many of Canada's biggest miners have been purchased by even bigger international companies over the years, TMX's S&P/TSX composite index and TSX Venture Exchange are home to about half of the world's publicly listed miners.
Article content
One of TMX's competitive advantages is that it can boast that companies and investors will be able to conduct business in a stable political environment that respects the rule of law. That's why Industry Minister François-Philippe Champagne's sudden decision last fall to order three non-Canadian investors to sell their stakes in Canadian companies caught international investors off guard, prompting some to wonder if Canada was still a haven from political risk.
Article content
"Everywhere we went in the world and we met with our issuers, this was a talking point," said Dean McPherson, TMX's head of business development for global mining. "There is concern, there was need for clarification, there was general dissatisfaction with the transparency and the details that were missing from this announcement."
McPherson added: "A big question that came up for instance was, 'Is this going to stop here or is there more?'"
In November, three Canadian miners listed on the TSX Venture exchange — Power Metals Corp., Lithium Chile Inc. and Ultra Lithium Inc. — were told by the government that their Chinese investors Sinomine Rare Metals Resources Co., Chengze Lithium International Ltd. and Zangge Mining Investment Co., respectively, needed to sell their stakes in the companies.
Article content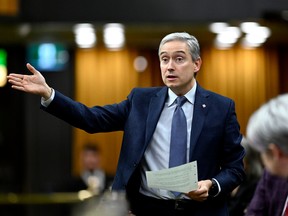 Champagne said the order was the result of a "multi-step national security review process" taken under section 25.4(1) of the Investment Canada Act (ICA), which gives the government the power to require non-Canadians "to divest themselves of control of" a Canadian business if it believes the investment could be injurious to national security.
In a bid to further strengthen foreign investment rules, Champagne tabled legislation in December that would give the industry minister more time and authority to assess foreign transactions that might compromise national security, while also making penalties for violating the ICA more severe.
Analysts say the moves were part of a larger effort by the United States, bigger European economies and Canada to shift their industries' supply chains away from China, which dominates the electric vehicle industry, and towards friendlier nations.
Article content
Prime Minister Justin Trudeau said at an event on Dec. 5 that he wants to make sure Canada is "in control" of its critical minerals so that the country's allies can rely on the nation at a time when the demand for these minerals have increased primarily due to the rise in sale of electric vehicles globally, as the world looks to shift away from fossil fuels.
McPherson said he wasn't criticizing the government's policy. He said the shift was necessary under the current geopolitical environment in which democratic nations in the West are looking to form allies to strengthen their supply chains in the face of increased competition for influence from China, Russia and other autocratic states.
However, McPherson added that it was also the government's responsibility to "fill" the financial "gap" created due to the loss in funding for miners. "We believe strongly this has to come with some consideration for replacing that capital or filling that gap because you are removing a significant part of capital source for mining companies when you remove a geographical source from the pool," he said.
Article content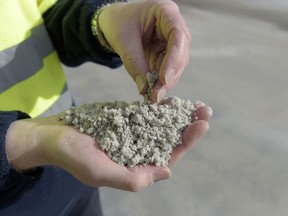 Vancouver-based Power Metals found a replacement for its Chinese investment through Australia's Winsome Resources Ltd. in December. The other two Canadian miners affected by the order, Ultra Lithium and Lithium Chile, haven't yet provided details about their next steps.
Laurie Bouchard, a spokesperson for the industry minister, said in an email that if Canadian companies needed assistance for funding, they could contact "our officials, who will be happy to have discussions," with them. She said the government was "determined to work" with Canadian business to attract foreign investments from partners that shared Canada's values.
"We will continue to encourage and work with Canadian businesses that require investment capital, by helping to identify and find partnerships that will serve in the best interest of Canadian businesses, workers and the economy," Bouchard said.
Article content
Daniel Schwanen, vice-president of research at the C.D. Howe Institute, a think-tank, said he understands the "longer-term reputational" damage that may stem in general from "such sharp changes" in foreign investment policies, but that the situation is specific to China versus Western economies, and not unique to Canada.
"I can see why people in industry and in financial markets view this situation as potentially damaging to their ability to attract capital," Schwanen said. "At the same time, I notice that (some) of these have already found new investors, so the issue may be transitory."
Article content
Bob Fay, managing director of digital economy at the Centre for International Governance Innovation (CIGI), said he doubts that the federal government's move risks a "broader pull back" in foreign capital for Canadian-owned firms. Ff the assets in question are valuable, investors are likely to come forward, Fay said.
Patricia Mohr, an economist and former vice-president at the Bank of Nova Scotia, said she agreed with McPherson that capital should not be discouraged in the mining sector; however, she added that China did not provide a similar "reciprocity" with Canada, as it was "very difficult" for a Canadian mining company to obtain a permit to develop a mine in China.
"Canadian government officials wish to develop a full supply chain in critical metals and may believe that Chinese involvement will be limited to supplying minerals for the Chinese market alone — for development of value-added manufacturing in China rather than in Canada," she said in an email.
The Financial Times was the first to report on the TMX's concerns.
• Email: nkarim@postmedia.com | Twitter: naimonthefield


[ad_2]

Source link