[ad_1]

Agnico will contribute US$580 million to the project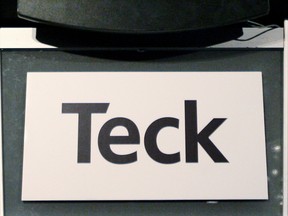 Article content
Teck Resources Ltd. agreed to sell 50 per cent of its San Nicolás copper-zinc project in Mexico to Toronto-based Agnico Eagle Mines Ltd., as the diversified miner looks to quicken the development of some of its smaller projects so it can devote more of its energy on larger ventures.
Article content
As per the agreement, Agnico will contribute US$580 million to the project — half of which represents the cost to buy 50 per cent of the property, while the remaining will be used for the initial development of the mine.
Article content
"The opportunity to add the operating and development experience of Agnico Eagle should generate substantial benefits for the project," Teck chief executive Don Lindsay said in a press release on Friday.
Gold-focused Agnico, which doesn't often venture into base metal projects such as copper and zinc, described the deal as a "unique opportunity" and emphasized that its experience in Mexico "will contribute to the timely and successful development and operation of San Nicolás," CEO Ammar Al-Joundi said in the press release.
Article content
The demand for metals such as copper and lithium, which are key for transitioning away from fossil fuels, have increased in recent years as countries work towards meeting their net-zero climate targets.
In early September, Rio Tinto Ltd. inked a deal to obtain as much as a 60-per-cent interest in a copper project owned by Toronto-based McEwen Copper Inc. Rio Tinto is also looking to acquire the remaining shares of Montreal-based Turquoise Hill Resources Ltd., which runs the Oyu Tolgoi mine in Mongolia, considered to be one of the world's largest copper mines.
Teck is currently focused on building its Quebrada Blanca phase 2 (QB2) project in Chile, which could double the miner's copper production. The project is scheduled to start producing by the end of this year.
Article content
Bank of Montreal analyst Jackie Przybylowski described the 50-50 venture as a positive for both Teck and Agnico. "Teck is clearly a capable mine builder," she said in a note to clients on Friday. "However, Teck is occupied with QB2 and this project (San Nicolás) was likely a relatively low priority to Teck."
Przybylowski added that Agnico's Mexican projects were located nearby in San Nicolás, which would be an advantage in terms of operation. She also described Agnico's interest in the deal as a sign that more gold companies would look to diversify their commodities as "electrification and green energy themes" gain traction.
Article content
Bank of Nova Scotia analyst Orest Wowkodaw echoed that sentiment. "The joint venture structure is a sensible and lower-risk approach to the future development of San Nicolás," he wrote in a research note, adding that the deal is expected to close in the first half of next year.
Located in Zacarecas, a major Mexican mining state, San Nicolás is estimated to produce about 63,000 tonnes of copper and 147,000 tonnes of zinc annually for the first five years. According to a study by Teck, the project has a mine life of 15 years and is expected to start producing in 2026.
Teck and Agnico Eagle believe that it would cost up to US$1.1 billion to develop the mine.
Analysts have described San Nicolás as a relatively small project, but one that's likely to benefit both companies as demand for copper rises. Teck, on the other hand, has said that the project is one of the largest undeveloped copper-zinc deposits in the world and the biggest in Mexico with 105.2 million tonnes of reserves at average grades of 1.12 per cent copper and 1.48 per cent zinc.
At 11:30 am, shares of Agnico were trading at $55.46 on the Toronto Stock Exchange, up $1.14 or about two per cent within a 52-week trading range of $48.87 and $84.66. Shares of Teck were trading at $44.35, about two per cent lower from Thursday's close.
• Email: nkarim@postmedia.com | Twitter: naimonthefield


[ad_2]

Source link