[ad_1]

There were nearly one million unfilled positions in the second quarter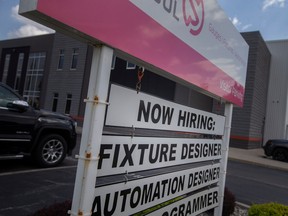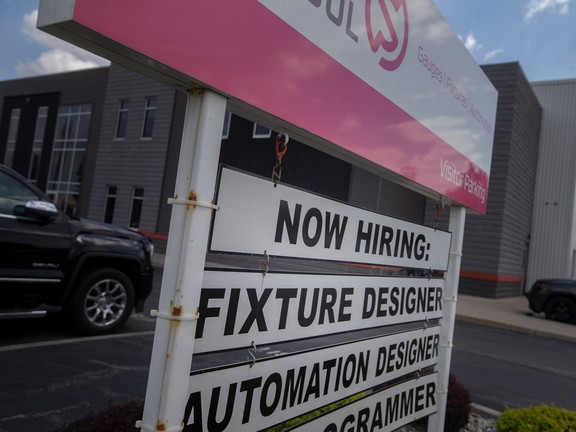 Article content
Job vacancies hit a record in the second quarter of 2022, but employers struggling to fill those empty positions still offered wage increases that were lower than the rate of inflation.
Article content
Statistics Canada on Sept. 20 said there were nearly one million unfilled positions in the second quarter, the highest quarterly number on record. That's up by 45,000 vacancies from the prior quarter and is 42.3 per cent higher than in 2021.
Article content
The vacancy rate, which measures unfilled positions as a percentage of total labour demand, was 5.7 per cent — also an all-time high. The growth in labour demand since the beginning of the pandemic has exceeded growth in payroll employment, resulting in record-high job vacancies.
High job vacancy numbers in recent months have brought attention to how unmet labour demand correlates with higher wages, Statistics Canada said. In the second quarter, the overall average hourly wage increased 5.3 per cent to $24.05, compared to a 7.5 per cent increase in the consumer price index (CPI) in the same period.
Article content
Wages increased more than CPI in five sectors, including professional, scientific and technical services and wholesale trade. But wage hikes were lower than the CPI for the remaining sectors, which include retail trade, construction, health care and social assistance.
Statistics Canada said 82.9 per cent of the total vacancies were in sectors that had offered wage growth on par with or below the CPI in the second quarter.
Meanwhile, employers continued to face significant hiring challenges during the quarter, hiring only 44 new employees for every 100 vacancies. This lower ratio suggests a greater degree of difficulty and a lengthier hiring process, indicating the difficulties in filling vacant positions.
Article content
Sectors with a low ratio of new hires to vacancies included health care and social assistance, accommodation and food services, and professional, scientific and technical services.
There was an average of 1.1 unemployed people for each vacancy in the second quarter, below the first quarter's 1.3 ratio and more than half of last year's 2.3.
Both Quebec and British Columbia had a 0.8 ratio, meaning there was less than one person for every open position, which indicates a tight labour market and possible labour shortages.
• Email: dpaglinawan@postmedia.com | Twitter: denisepglnwn


[ad_2]

Source link