[ad_1]

The law regarding this varies in each state concerning compensation, but most basic expenses are covered when filing a claim. All medical bills and physical rehabilitation should be covered by the compensation.
Also, you may recover lost wages during the recovery period and after. A specific amount is awarded for pain, suffering, and any disfigurement and disability derived from the injury. Caretakers are also included.
Personal Injury Claims
Most people think of work-related injuries when they hear personal injury. This is not always the situation. Each claim is awarded differently concerning the circumstances of injury and recovery. A personal injury claim falls under the following with examples of each:
Negligence: An example of negligence is when someone fails to put a wet floor sign to inform the public of the danger. If someone suffers a slip and fall injury, they can claim a personal injury case due to negligence.
Strict liability: This falls under defective products and holds the manufacturer responsible for any harm or injury from the defective product.
Intentional wrongs: If one person intentionally injures another or faces false imprisonment, the potential client may file a personal injury case through their attorney.
To fully understand what is recovered in a personal injury claim, get a personal injury attorney to see if there is a case. After reviewing your case, your attorney can offer a personalized option to pursue compensation based on the details of your case.
What Is Needed to Prove the Case?
At the time of the appointment with the attorney for the consultation, there are several things you should bring. Gather all the documents that are relevant to the case and present these to the attorney. Also, it is best to call ahead and ask how to best prepare for your meeting, as law firms might have different preferences.
You will start by saying your side of the story. Witnesses' statements can back up your version of events about what caused the personal injury. The doctor's report will explain the severity of your injuries and the approximate time frame for a full recovery.
You should bring all medical bills from the time you enter the emergency room until the doctor's release for full clearance. You will also need pay stubs from work to verify the loss of wages. If required, caretakers must also have their pay stubs to get compensation to show they missed work to take care of the client.
Recovery for Medical Bills
All medical bills, such as surgery, doctor's care, medicine, X-rays, lab work, hospital stays, and rehabilitation, should be covered in the claim. There is no reason a person should have to pay the expenses out-of-pocket for the fault of another. The amount is determined by the bills and time spent recovering.
Recovering Lost Wages
Lost wages cover the amount of money lost by a person while they are unable to work. Compensation is granted to those unable to work while recovering. Furthermore, your lawyer may help you access compensation for future lost wages as well.
Lost wages are also granted to the caretakers missing work to assist the injured party. This could be a spouse, child, family member, or friend. An estimate is calculated by the amount of pay the injured party receives and their life expectancy.
Compensation for Pain and Suffering
Depending on your case, you may qualify for pain and suffering damages. This is a type of non-economic damage that represents a personal and subjective loss suffered by the victim. Given its nature, pain and suffering can be more difficult to evaluate; however, a lawyer can help.
Schedule a Consultation With a Personal Injury Lawyer
Many law firms offer a free initial consultation to clients or potential clients. Your attorney can help you estimate the amount you may recover in damages. Settlements outside of court are usually less than those won in court, but the judge will determine the compensation if it goes to court.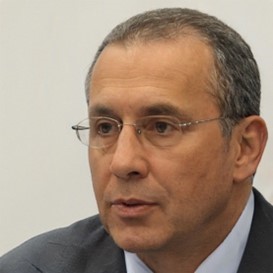 Leland D. Bengtson
As a journalist, Leland D. Bengtson dedicated most of his career to law reporting. His greatest satisfaction is to convey legal matters to the public in a language that they can understand. He is active on various platforms and media outlets, writing about common legal issues that people confront with every day. While medical malpractice is his strong suit, Leland covers plenty of other topics, including personal injury cases, family law, and other civil and even criminal legal matters.


[ad_2]

Source link